Zirconite
Novel dual-cured permanent adhesive resin cement specially formulated for Zirconia cementation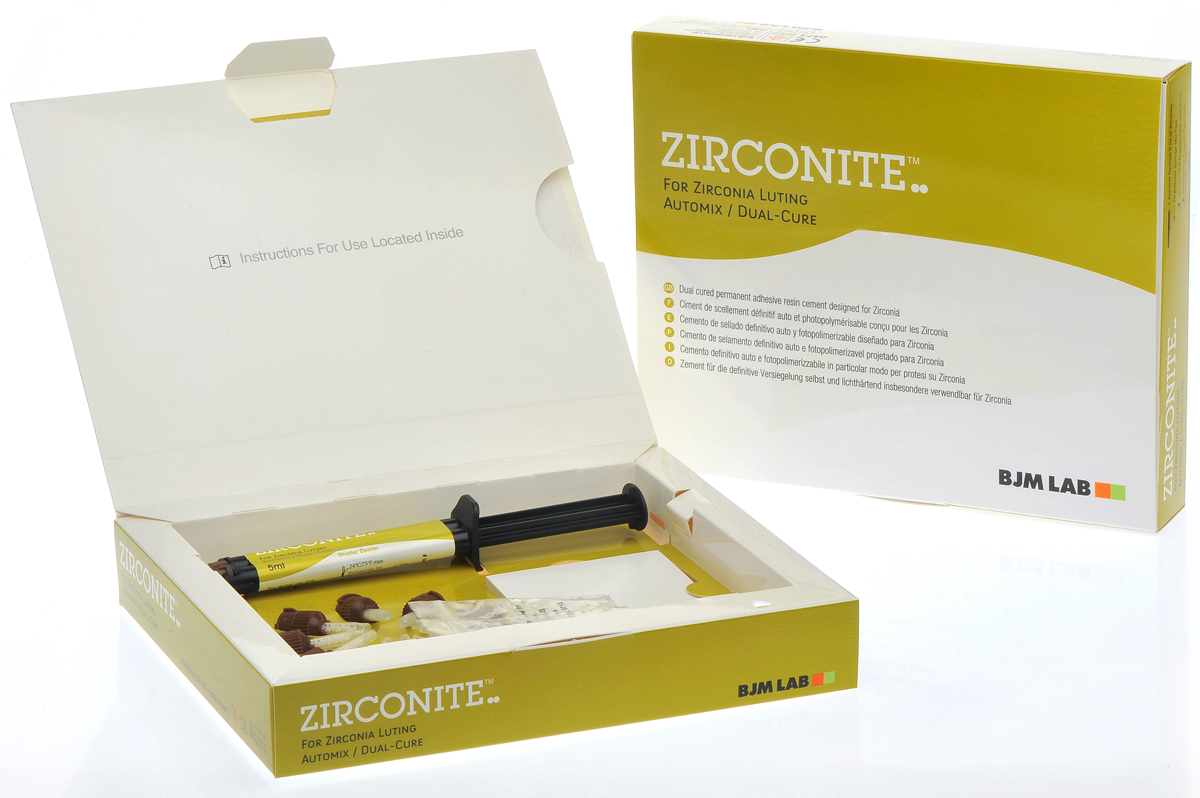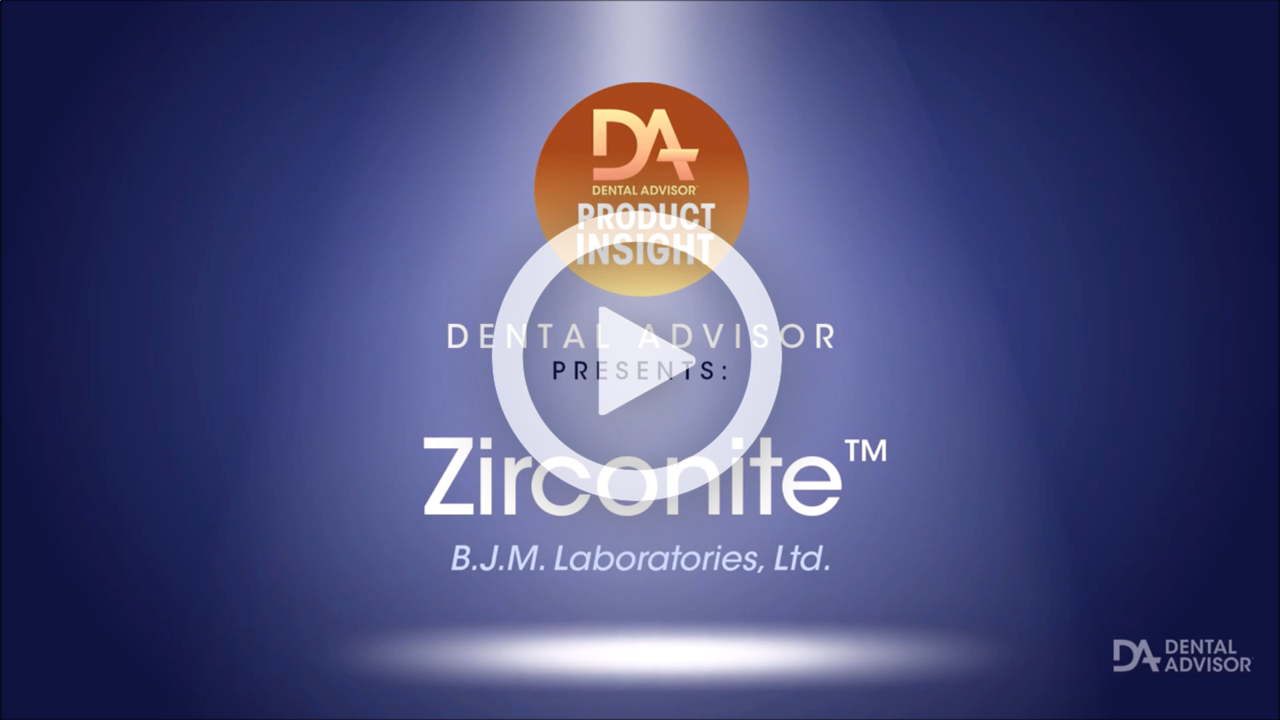 Indications
Permanent cementation of Ceramic and Zirconia restorations.
Properties
Dual-cured, radiopaque, permanent resin cement in a convenient Automix syringe.
Self-etch, self-adhering resin cement does not require etching, priming or bonding of tooth surface, prior to cementation.
No pre-treatment of the intaglio surface of the restoration is necessary when using this self-adhering resin cement.
Superior retention and total margin integrity.
Forms an excellent bond with Zirconium, porcelain, metal alloys and tooth structure.
Does not affect the shade of translucent crowns.
Self-cured cement which you can light-cure for an immediate set and extra strength at the margins.
Radiopaque–Easily seen in radiograph.
2 Shades: Dentin & Translucent.
Virtually neither taste nor odor – Increased patient comfort.
Item # 400050
1 Automix Syringe 5ml of Zirconite Dentin
1 Mixing Pad
10 Automix Syringe Mix Tips
10 Intra-Oral Angular Tips, Size Fine
10 Intra-Oral Angular Tips, Size Long XX-Fine
Item # 400050TR
1 Automix Syringe 5ml of Zirconite Translucent
1 Mixing Pad
10 Automix Syringe Mix Tips
10 Intra-Oral Angular Tips, Size Fine
10 Intra-Oral Angular Tips, Size Long XX-Fine
| | |
| --- | --- |
| Compressive strength | 150 MPa |
| Flexural strength | 100 MPa |
| Hardness by Barcol | 80 |
| Water sorption | 8 μg/mm3 |
| Solubility | 1 μg/mm3 |
| Shear Bond Strength to Zirconia | > 15 MPa |
| Shear Bond Strength to UnEtched Dentin | > 10 MPa |
| Shear Bond Strength to Lithium diSilicate | > 20 MPa |
| Film thickness | 10 μm |
| Radiopacity, % Aluminium | 250 |
| pH | ~ 7 |
| Dimensional Change on Polymerization | 3 - 4 % |
| Working Time (in ambient light & temperature) | 1.5-3.5 min |
| Setting Time (in oral temperature) | 2.5-4.5 min |
| Compatible with halogen light | Yes |
| Compatible with Plasma ark light lamp | Yes |
| Compatible with LED | Yes |
| Shelf Life | 2 Years |
MSDS Zirconite Base EN IT FR DE ES
MSDS Zirconite Catalyst EN IT FR DE ES